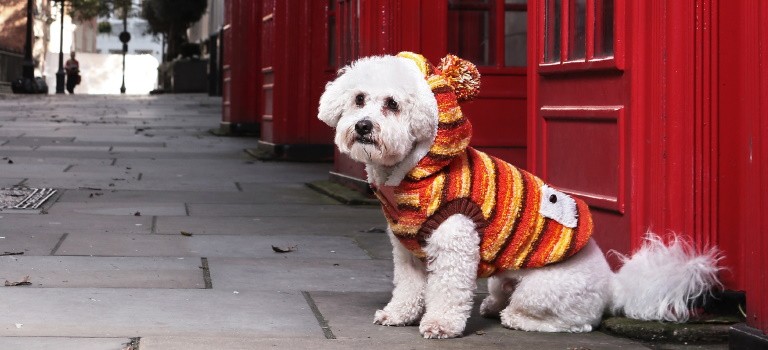 About Us
BOW WOW London is the first and only Dog Boutique in the heart of Covent Garden. As befits London's vibrant cosmopolitan West End, BOW WOW London brings the latest trends for your dog. Our carefully selected range of unique dog accessories has been sourced from Tokyo, Paris, Milan… and of course our very own stylish London.  We work with only the best Pet Shop Suppliers.
We take pride in our very exclusive range of dog beds, dog leads, dog collars, dog clothing, dog bowls and many other pet dog accessories. Our aim is to find gems from around the world which you will not find anywhere else.
Our full range is available in-store.
At our pet shop in Covent Garden you will also find a selection of food and treats all of which focuses on healthy-eating. We only stock the very best, meeting the nutritional needs of your dog, containing high-quality human grade, natural ingredients.  We stock Cotswold's range of raw food and Lily's Kitchen.
And remember to keep checking our website for new products. There's always something new and hip arriving at our pet shop.
For Dog Grooming location, please visit our Dog Grooming website www.doggrooming.london, or call us at 020 7018 4329